Features
1.Adjustable Cleaving Length
Fiber Holder base position is adjustable in accordance with your cleave length needs.
Adjustable fiber cleaving length
2.Adjastable Fiber Cleaving tension
You can change the CT101/102 tension for differing cladding diameters and fiber constructions.
Angled cleaving from 0-15°is possible for fibers up to 250μm cladding diameter.
The operator twists the right side clamp until it contacts the stopper.
The stopper position is adjustable by the operator.
Cleaving count shown on the digital counter. It is easy to track when the blade needs replaced.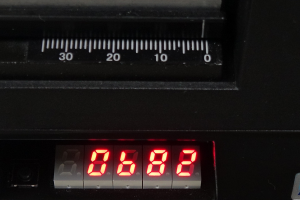 5.Dual power sources . (AC or Battery)
CT-101/102 can be powered by either 4 "AA" sized batteries, or with the ADC-16 AC Adaptor.