Features
The 41R mass fusion splicer has a
wide heating area for up to 4 fibers.
The wide electrode gap melts the
fibers uniformly and has real-time
discharge power control by analyzing
the fiber's brightness intensity. The
41R does not have active core
alignment mechanisms, however,
during the discharge, the effects of
fiber surface tension minimize
preexisting offsets.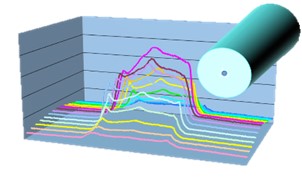 Analyzing discharge power
by observing the brightness intensity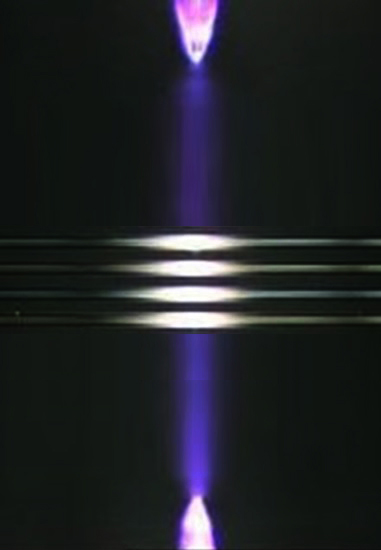 1. Universal Fiber Holder
The FH-70-4 fiber holder is compatible with many types of fiber ribbon, such as 0.3mm or 0.4mm thick encapsulated ribbons and 200μm or 250μm coated Spider Web Ribbon (SWR). The 250 µm pitch V-grooves in the FH-70-4 fiber holder simplify SWR loading and ribbon preparation.
2. Universal Ribbon Stripper
The RS series ribbon strippers are compatible with 200 µm to 400µm coated fibers without replacing the stripper blades.

Available thickness range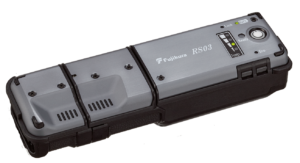 The 41R mass fusion splicer can accommodate a max 6.0mm diameter heat sleeve before shrinking. As a result, it supports a wide range of protection sleeve sizes.
1. Simple sleeve centering
The 41R mass fusion splicer features simple sleeve positioning with its designated centering area on top of the tube heater.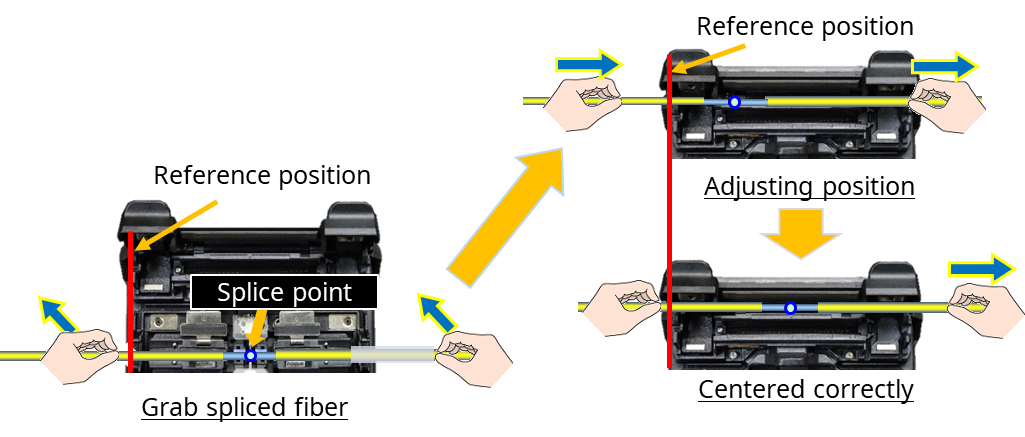 The CT50 fiber cleaver has a user replaceable blade and rubber clamps – there's no need to send the device to a service center for blade or clamp replacement.
User replaceable rubber clamps
User replaceable cleaver blade
The RS series ribbon stripper has an ergonomic design and requires lower stripping force than the previous stripper.
Active Blade Management Technology
1. Automatic Blade Rotation
The 41R fusion splicer and CT50 fiber cleaver have wireless data connectivity. This capability allows automatic cleaver blade rotation when the splicer judges the blade is worn.
The 41R fusion splicer indicates the remaining blade life and also informs the user when a blade height change is required
3. Stripping Condition Control
When the user changes the splice mode, e.g. from 4 fiber ribbon splice mode to SWR fiber splice mode, the ribbon stripper RS03 automatically changes its heating temperature and time with a wireless command from the splicer.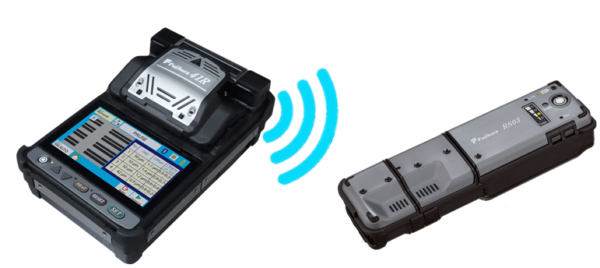 Heat temperature changes in accordance with Splice mode