Features
Active V-groove align both fiber cladding axis precisely and makes low splicing loss constantly.
Active Blade Management Technology
1. Automatic Blade Rotation
The 41S fusion splicer and CT50 fiber cleaver have wireless data connectivity. This capability allows automatic cleaver blade rotation when the splicer judges the blade is worn.
The 41S fusion splicer indicates the remaining blade life and also informs the user when a blade height change is required.
1. Easy Fiber Protection Sleeve Positioning
The shape of the sheath clamp is optimized for the 60mm length protection sleeve. The length from splice point to the edge of the sheath clamp is 30mm. Therefore, it is easy to center the protection sleeve over the splice by using your finger as the reference splice point.
2. Tool-less Electrodes and illumination
The 41S electrodes comes as an "assy" including the fixing screw. You can also rotate the screw by hand without tools. It enables easy electrode replacement.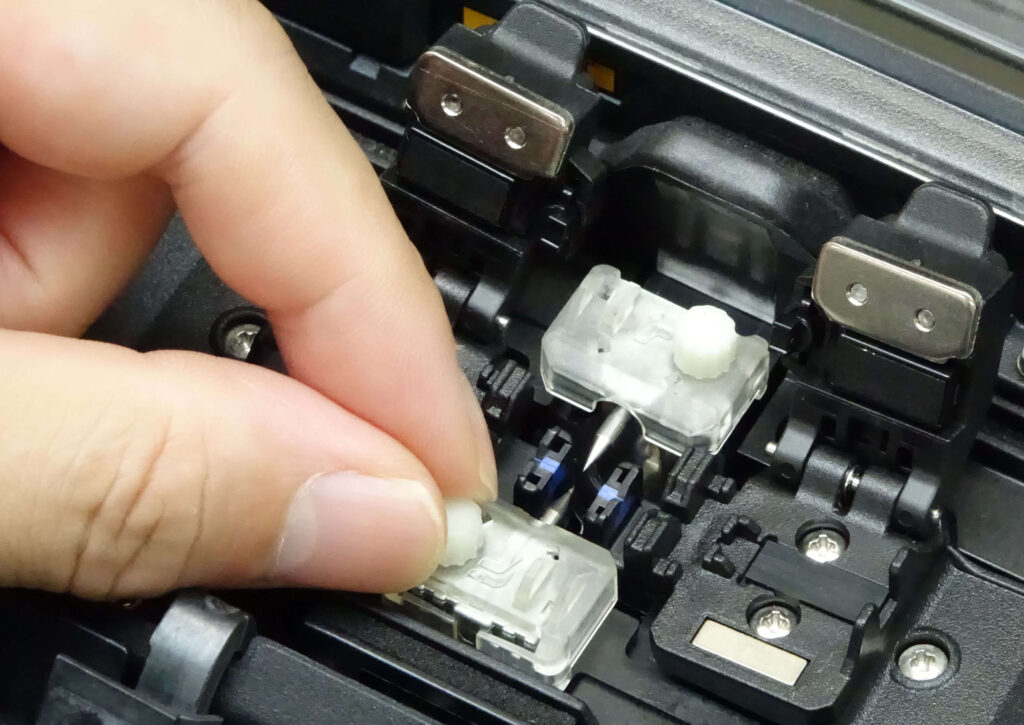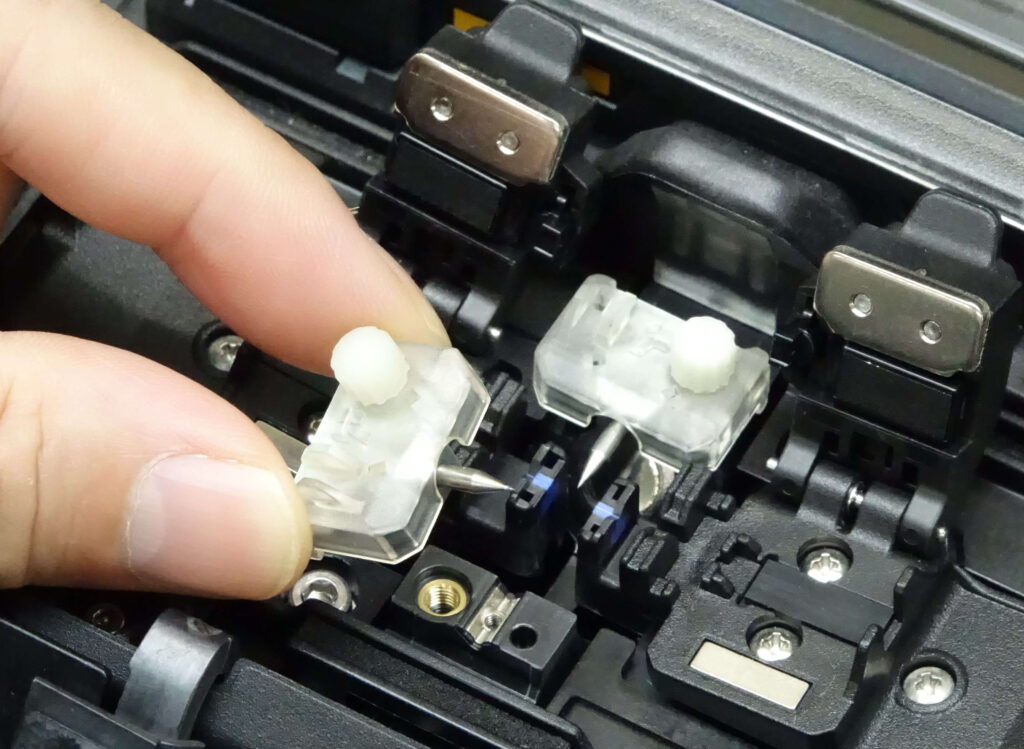 Install the new electrode   
The 41S fusion splicer can accommodate a max 6.0mm diameter heat sleeve before shrinking. As a result, it supports a wide range of protection sleeve sizes.
The work tray can transform into several shapes according to your optical installation style.
The CT50 fiber cleaver has a user replaceable blade and rubber clamps – there's no need to send the device to a service center for blade or clamp replacement.
User replaceable rubber clamps
User replaceable cleaver blade